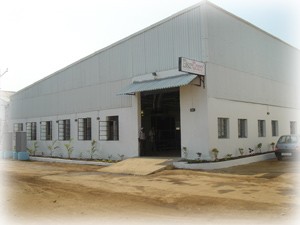 BarCorr Coatings is a Chennai based company offering high performance, chrome-free, thin film coatings for the automotive industry and other industries such as construction, white goods, alternative energy, military, railroad and ship building. With application on parts such as fasteners, pressed parts, stampings, springs, ball studs, etc. While corrosion control is the first objective, these coatings also posses design features enabling controlled and repeatable coefficients of friction, increased lubricity, improved conductivity, resistance to heat and other features, all of which impart extended life and improved performance to the coated part.
BarCorr has a application facility in the Ambattur Industrial Estate and has been in business since mid-2006. It is a licensed Magni applicator and has a technical support agreement with Magni India Pvt Ltd which is a wholly owned subsidiary of the Detroit based Magni Group in the USA. The corrosion resistant paint products are manufactured by Magni in the US, and are then imported to India by BarCorr for the application process.
Magni is one of three major chrome-free paint manufacturers globally and has been in business over 30 years, with operations across the world. BarCorr is one of two currently licensed applicators in India, with the other licensee in the Delhi area and future licensees in Pune and Ahmadabad.
The application process primarily employs the centrifuge method to coat metal parts to achieve repeatable results and transfer efficiencies of 98%. The process is designed for the cold and bulk application of parts, which are then oven cured to obtain the required adhesion and corrosion resistance. No electrolytic process is involved.
BarCorr has capacity to process 300 metric tons per month of a mix of parts, though predominantly fastener items, in three steps. The first being a pre-treatment of the surface with zinc phosphate or shot blasting. An in-organic, zinc rich base coat is then applied and cured after which a final coat of organic, aluminum rich top coat is applied and cured.
With the imposition of strict environmental controls on the use of chromium in the metal finishing trade, BarCorr foresees a bright future in the Indian auto industry for zero-chrome coatings, required both by auto OEMs as well as exporters of auto parts as a better alternative to electro-plates and tri-valent coatings.
Khushru Devitre is managing director of the company and is supported in the day to day operations by Grant DeVitre, Komal Singh & Placid Fernz.