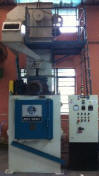 A reliable and high quality pre-treatment process is critical to the final quality of coated parts.

BarCorr utilises either zinc phosphating or shot blasting depending on the configuration of the part and the best pre-treatment for the application required.

Using only the highest quality media in both processes (Chemetall-Rai chemicals for the phosphate line and S-70 grade steel shot for the shot blaster) is the first step in assuring the best possible quality. With ISO 9001:2008 certified processes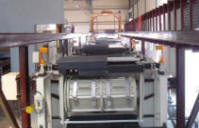 as the final key to assuring repeatable, high quality and auditable results every time.
With these two machines working in parallel, we can attain a throughput of 7 metric tons per single shift.
The BarCorr Facility has a range of dip spin (centrifuge) machines able to handle varying sizes and volumes of parts.
The primary machine is a fully automated Spring Tool dip spin line with a 24 in. (61cm) basket able to handle 120kg per load.
Two 10 in. (25cm) manual dip spin machines
One 8 in. (20cm) manual Ronci dip spin machine.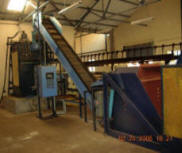 With a total daily capacity of 12 metric tons per single shift.
The curing process is required after each coating applied to parts. A specified temperature must be maintained on each part for a specified duration of time.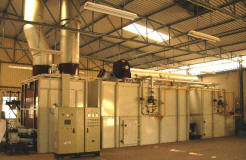 Three curing ovens are available at the plant.
The primary machine is directly fed by the 24 in. dip spin machine. The oven has three phases: pre-heat, cure and cool. At the end of the cooling phase, parts can be handled safely and carried on to the next phase of the process.
BarCorr also has two batch ovens which are used to cure parts from our smaller dip spin lines.

The Laboratory at BarCorr is the focal point of our QC processes. Several test are done on site to ensure paint quality, coating thickness, surface adhesion and of course, salt spray life are all as per specifications. Our Atlas salt spray machine is monitored daily and controlled as per ASTM standard B-117.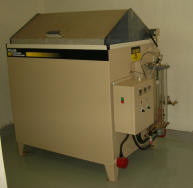 22-23 Ambattur Industrial Estate, Chennai, Tamil Nadu, India, 600058
Tel: +91 44 4218 0425; Fax: +91 44 4206 0245